Founded 2008 - Celebrating 15 Years of Service in 2023!
---
Client Highlights: Jason
Jason is 13 years old and was injured in a car accident several years ago. He is living with a C1 spinal cord injury and is paralyzed from the neck down and dependent on a respirator. Jason is a 7th grader and loves video games like most boys his age. His favorite shows are Adventure Time, Teen Titans and the Amazing World of Gumball. Because of the generosity of our donors and supporters, NAF was able to provide an adaptive van to Jason and his family.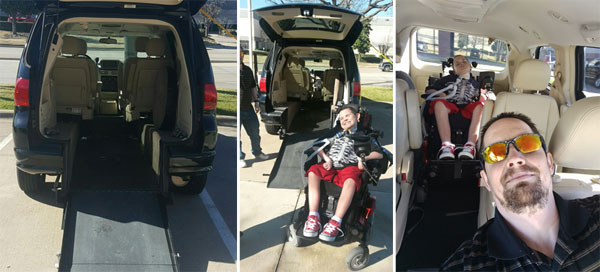 ---
Client Highlights: Stephen MacKintosh
Meet Stephen MacKintosh, one of the awesome NAF board members, shares his inspiring successes with NAF's assistance. Listen to his story - it's worth your time!